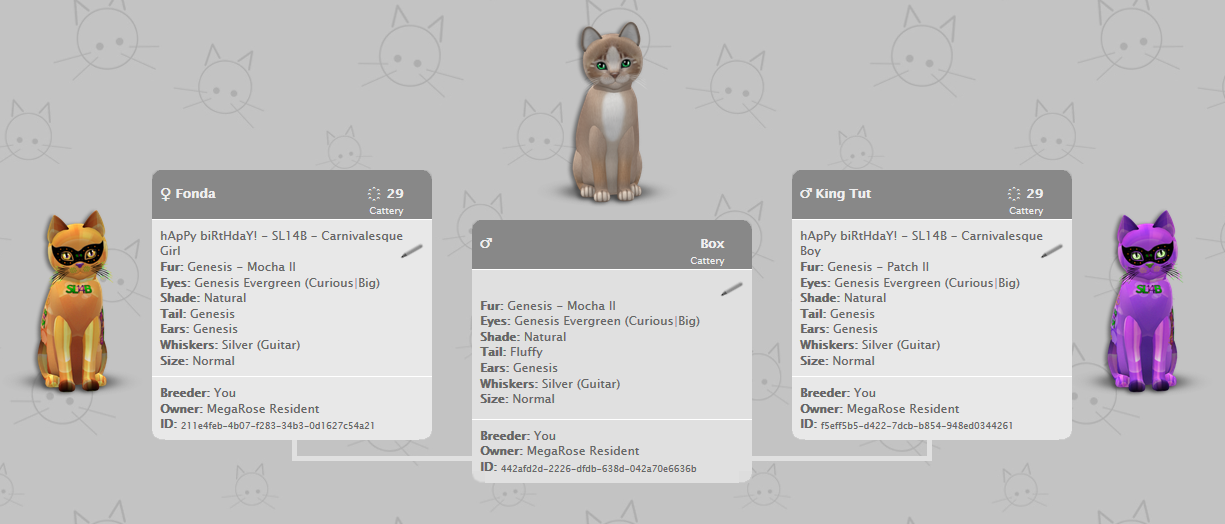 My cats had their third baby, and he's remarkably average! Hooray.
From the first two babies I can glean that Beach Blue eyes, White whiskers, and American Shorthair - Red & White Tabby are somewhere in the parents' hidden traits. But that's all I know!
I'm looking to trade for a similar cat: the offspring of two starters. Gender and traits don't really matter to me. All I need is for it to still be in its box because I'm not ready to open another kitty. I'm just gonna hoard the box until I'm ready for it.